About "J Quality"
Japanese craftsmanship has been passed down through generations.
Its quality has grown out of Japan's many sophisticated techniques, as well as a sense of beauty and creative power that values products' concepts and stories.
Today, drawn to this high quality, more and more people around the world are "dressing themselves in Japan."
The mission of J∞QUALITY is to infinitely (∞) pursue and share with the world a level of quality of which Japan can be proud. We aim to create demand for Japanese apparel and revitalize textile and garment manufacturing communities in the country. Not just "Made in Japan," the J∞QUALITY certification is only given to products that are woven, knitted, dye finished, sewed, planned, and sold here. J∞QUALITY-certified products are safe and can be purchased with peace of mind: no limits were accepted in the pursuit of quality, and all involved processes are transparent.
More and more people are seeking genuine goods. We will continually work to support J∞QUALITY products, creating even more customers who look to Japan for "the real deal." Today, both producers and consumers want proof of genuine Japanese quality: J∞QUALITY.
Translation of the Japanese text on the Japan Fashion Industry Council's J∞QUALITY website.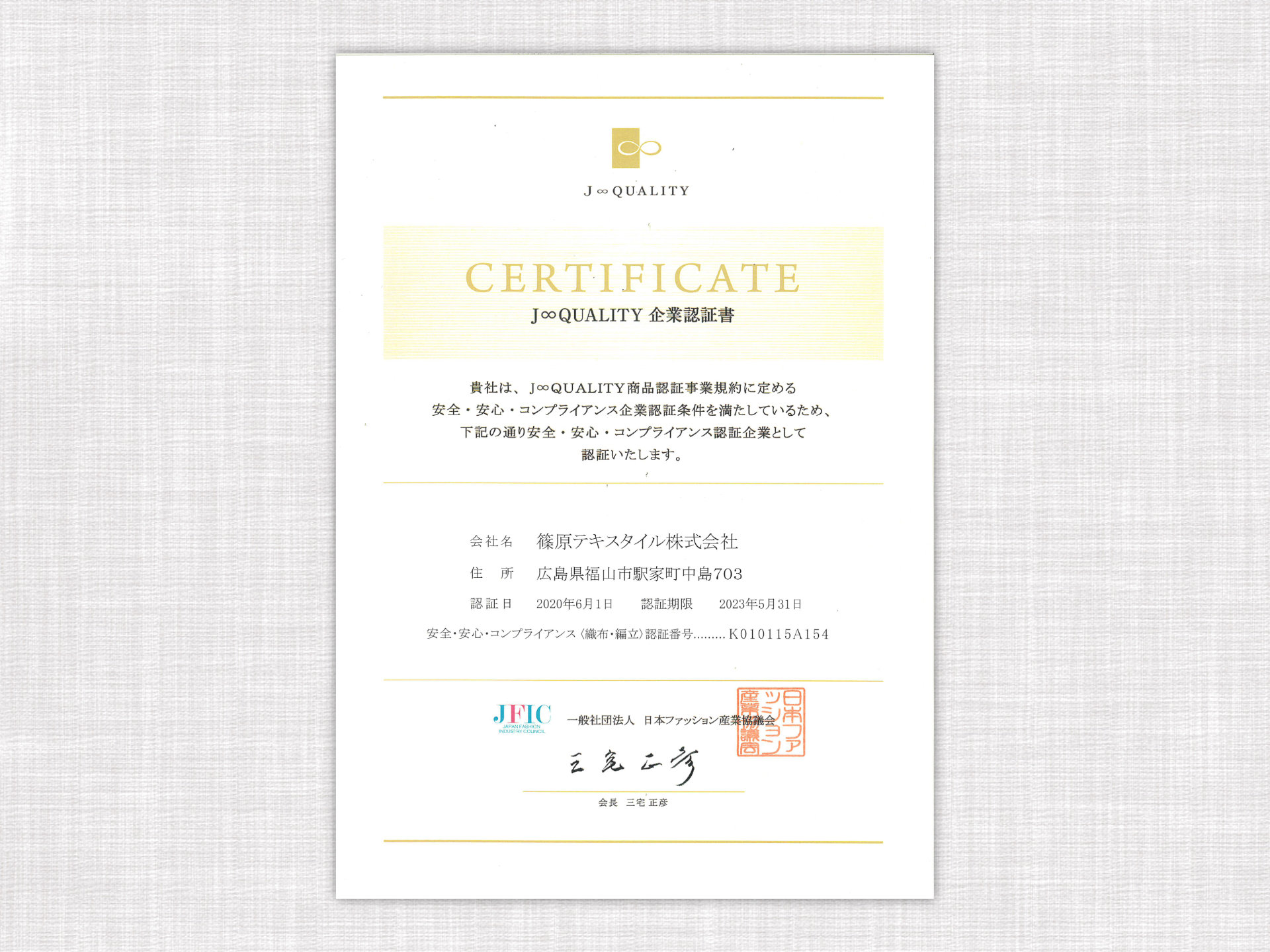 Safety, Security and Compliance Certification Number (Weaving, Knitting): K010115A154
Related Information